Epoxy Flooring for Home Garages
Epoxy flooring is one of the toughest and most durable finishes that can be applied to a garage floor. It can transform your garage from a dusty and dark space into an easy to clean and bright room that you will enjoy spending time in.
Since a garage is more than just a place to park your car nowadays, why not turn it into a space that becomes an extension of your home? Did you know that we offer close to 100 different flake and color options that you can select from that matches your style or even your favorite sports team?
Should I Epoxy my Garage Floor?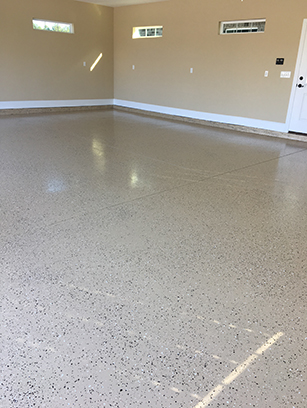 Almost on a daily basis I am asked "Should I epoxy my garage floor?" My answer is always "Yes!" Epoxy floor coverings not only improve your space, but they cover defects and cracks in your slab and gives your area a shiny new look.
Epoxy is one of the best garage floor coatings available on the market. When it hardens it is moisture and stain resistant. So if something is spilled on your floor you can just mop it up with no worries!
Why should you put an epoxy coating on your garage floor? Well, first for the beauty, second for the durability (it can last up to 10 years) and third it adds value to your home.
Do Epoxy Floors Add Value to my Home?
Yes, epoxy flooring can increase the value of your home. Whether your home is brand new or quite old an epoxy floor will certainly add value to one of your biggest assets. Since it covers the existing concrete it will cut down on dust in your garage as well as into your house, make clean up easy and give your space a facelift.
Another benefit is that if you are thinking of selling your home, potential buyers will love the look, durability and cleanliness that an epoxy floor offers.
Hiring an Epoxy Floor Contractor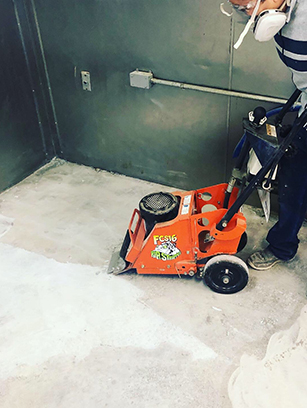 Should you hire an epoxy floor contractor or do it yourself? It really depends on you, your time and experience. If you would like to get it done in a few days and get it done right the first time go with the pros.
When you hire the professionals at OLT Painting they use an extremely durable Polyurea Polyaspartic coating system, an advanced technology similar to spray-on truck bed liners, this floor coating system is four times stronger than traditional epoxy. The result is a thick coat that bonds to a properly prepared surface. The thicker coating also covers minor imperfections in the concrete, such as spider cracks and flaws. This coating can last up to 10 years and comes with a limited lifetime warranty.
There are many DIY kits out there but most of them are water based and will give you a thin coating, they can be very brittle and are basically the equivalent to paint. If you do not do the correct prep on your floor they will begin to flake, peel and crack. This coating can last up to a year or two before having to re-do it all over again.
So you see, hiring a professional to install an epoxy floor may be a little more expensive at first, but in the long run it pays for itself.
Hire the Professionals at OLT Painting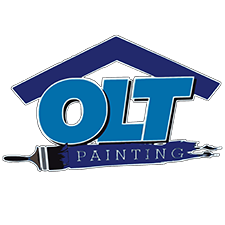 When you hire OLT Painting to paint the exterior of your house, you can be sure that it will be done correctly and quickly. We use high quality paints to make sure that the paint looks great and lasts.
Making an investment in quality material and professional labor will virtually guarantee that you won't have to spend the money again anytime soon.
Call OLT Painting today for a free estimate to install epoxy flooring at your home or place of business.
Comments
No comments made yet. Be the first to submit a comment